This instructional guide will show you How to Watch NFL Online from anywhere.
  The 2021/22 NFL football season is underway and it should be an exciting one!
  There are numerous options when it comes to watching NFL online and nearly all work perfectly in conjunction with a VPN.
  This includes applications, services, Streaming Sites, and more options that are all covered in this guide.
  This guide will show you how to Watch NFL Online in an affordable way by using an inexpensive streaming device, reliable Live TV service, and a VPN to eliminate blackouts, geo-restrictions, and more.
  How to Watch NFL Online1. Use a Streaming Device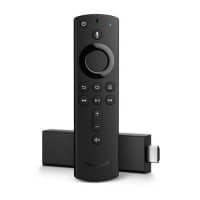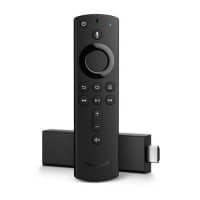 In order to stream the NFL online without cable, you must first purchase a streaming device.
  Doing so will also give you access to tons of free Movies, TV Shows, Live TV, and more.
  The most popular and recommended streaming device on the market is the Amazon Firestick due to its price point, ease of use, and "jailbreaking" ability.
  How to Jailbreak Firestick
  However, the Fire TV, Fire TV Cube, NVIDIA Shield, or any Android TV box also works great!
  If you don't already have a streaming device, view our Best Streaming Device Guide to help you choose one that will suit your needs.
  NOTE: If you do not have a streaming device and wish to use a PC or other device, most services below provide mobile apps and also work on any browser.
  2. Subscribe to a Live TV Service
  Vidgo Vidgo is the best live TV option to watch the NFL online with over 95 channels in Sports, News, Entertainment, and more.
  Currently, users can access the first month of Vidgo for only $10 with this Special Offer. It's then $55/month after.
  Check out our full Vidgo review below for more information on channels, pricing, installation guides, and more.
  Vidgo Review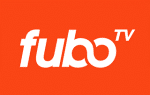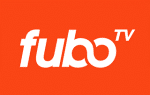 fuboTV
  fuboTV is a favorite among cord-cutters and sports fans. They brand themselves as the "perfect mix of sports and entertainment."
  This Live TV service carries over 100 channels in HD quality including ABC, ESPN, ESPN2, Fox Sports, and more.
  fubo also includes the NFL Network and NFL RedZone that will play tons of games throughout the season.
  fuboTV's standard plan costs $59.99/month but they offer a Free Trial for new users.
  For more information on fuboTV, subscription plans, channels, and more be sure to check out our review below.
  fuboTV Review
  IPTV
  For a cheaper alternative, you may want to consider an IPTV Service.
  Many IPTV Providers stream tons of NFL games and have easy to install apps for your favorite streaming device.
  IPTV Resource Guide
  Legal Copyright Disclaimer: TROYPOINT is a tech website that publishes tutorials, news, and reviews. We do not verify if apps, services, or websites hold the proper licensing for media that they deliver. We do not own, operate, or re-sell any streaming site, service, app, or addon. Each person shall be solely responsible for media accessed and we assume that all visitors are complying with the copyright laws set forth within their jurisdiction. Referenced applications, addons, services, and streaming sites are not hosted or administered by TROYPOINT.3. Use a Quality VPN
  Using a quality VPN while you watch the NFL Online is the best way to give yourself complete anonymity.
  This makes it impossible for your Internet service provider (ISP), hackers, app developers, and Live TV service operators from logging what you are watching.
  Some Internet Service Providers will purposely throttle the download speeds for NFL streams like this and a quality VPN will alleviate this problem.
  One of the most important factors when choosing a VPN is speed.
  Since we are streaming these NFL games via the internet, a large amount of bandwidth is required.
  Luckily, we have created a tutorial to help users increase VPN speed for a buffer-free experience.
  Not only will a VPN eliminate blackout restrictions, but it will also alter your devices' "geo-location".
  The reason this is important when watching the NFL online is that oftentimes these are oftentimes broadcast regionally.
  For instance, if you live in Minneapolis and are stuck watching the Vikings but want to play the Saints game, a VPN will help.
  You can easily change your VPN server location to New Orleans and watch the Saints instead.
  This will also eliminate any blackout or geo-location restrictions imposed on NFL games. This same issue is also huge for those Streaming UFC or watching NBA online.
  Sometimes those who watch NFL online will use free VPNs when viewing games.
  Unfortunately, free VPNs do not work that well due to their limited servers and slower speeds. And oftentimes, these free VPN Companies will store and sell your data.
  IPVanish features over 800 servers across America in cities such as Chicago, Dallas, Boston, New York, and many more.
  And because IPVanish owns its servers instead of leasing them, they can provide the fastest speeds among VPN Providers.
  IPVanish is the VPN application I have been using to watch NFL Online for years and it has never let me down.
  Click Here To Get Your IPVanish Discount
  Most NFL fans will be watching the games with a streaming device such as the Amazon Firestick/Fire TV, NVIDIA SHIELD, Android TV Box, or others.
  IPVanish VPN has you covered because they provide easy to install apps for tons of devices including Windows PC, Firestick
  You can use one IPVanish account on an unlimited number of devices at the same time!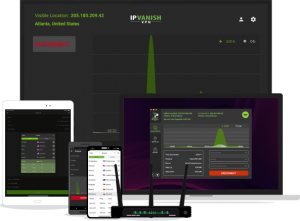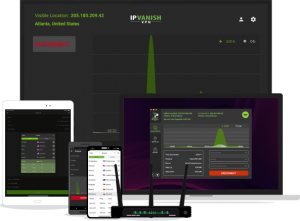 Or, you can setup IPVanish VPN on Router and cover all internet-connected devices at once.
  Watch NFL Online – 2021/2022 Full Schedule
  Week One – September 12
  Featured Games:
  Seahawks vs ColtsSteelers vs BillsEagles vs FalconsBrowns vs ChiefsPackers vs SaintsBears vs Rams
  Week Two – September 19
  Featured Games:
  Patriots vs JetsRams vs ColtsVikings vs CardinalsCowboys vs ChargersChiefs vs Ravens
  Week Three – September 26
  Featured Games:
  Saints vs PatriotsEagles vs CowboysPackers vs 49ersSeahawks vs VikingsBengals vs Steelers
  Week Four – October 3
  Featured Games:
  Chiefs vs EaglesSeahawks vs 49ersCardinals vs RamsRaiders vs Chargers
  Week Five – October 10
  Featured Games:
  Browns vs ChargersTitans vs JaguarsBroncos vs SteelersBills vs Chiefs
  Week Six – October 17
  Featured Games:
  Rams vs GiantsPackers vs BearsBills vs TitansSeahawks vs Steelers
  Week Seven – October 24
  Featured Games:
  Saints vs SeahawksChiefs vs TitansFalcons vs DolphinsJets vs Patriots
  Week Eight – October 31
  Featured Games:
  Titans vs ColtsRams vs TexansSteelers vs BrownsCowboys vs Vikings
  Week Nine – November 7
  Featured Games:
  Falcons vs SaintsVikings vs RavensBears vs SteelersPackers vs Chiefs
  Week Ten – November 14
  Featured Games:
  Bills vs JetsRavens vs DolphinsSaints vs TitansBrowns vs Patriots
  Week Eleven – November 21
  Featured Games:
  Saints vs EaglesColts vs BillsGiants vs BuccaneersCowboys vs Chiefs
  Week Twelve – November 28
  Featured Games:
  Buccaneers vs ColtsEagles vs GiantsTitans vs PatriotsRams vs Packers
  Week Thirteen – December 5
  Featured Games:
  Broncos vs ChiefsVikings vs Lions49ers vs SeahawksRavens vs Steelers
  Week Fourteen – December 12
  Featured Games:
  Steelers vs VikingsFalcons vs PanthersBears vs PackersBills vs Buccaneers
  Week Fifteen – December 19
  Featured Games:
  Cowboys vs GiantsPackers vs RavensSaints vs BuccaneersVikings vs Bears
  Week Sixteen – December 26
  Featured Games:
  49ers vs TitansBills vs PatriotsSteelers vs ChiefsDolphins vs Saints
  Read more about IPVanish VPN through our in-depth review which you will find below.
  IPVanish Review
  How to Watch NFL Online FAQ