If you're a football fan who doesn't want to miss a single touchdown, NFL RedZone is a must-have channel. But you don't need a cable or satellite TV subscription to watch RedZone every Sunday.
  Three of the best live TV streaming services are offering NFL RedZone for the 2020-2021 NFL regular season.
  3 Ways to Stream NFL RedZone Without Cable
  In this article, I'll share the pros and cons of signing up for NFL RedZone with Sling TV, YouTube TV and fuboTV. Let's start with the most affordable option.
  Sling TV?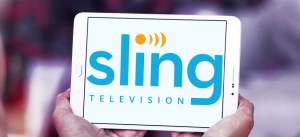 Sling TV is the cheapest way to stream NFL RedZone to a TV set. In September 2020, the streaming TV service reached a deal to bring back NFL Network and NFL RedZone.
  To get NFL RedZone for the lowest price, select Sling Blue and the Sports Extra add-on for a total of $40/month.
  Sling Blue: $30/month
  Sports Extra: $10/month
  Unfortunately, Sling TV isn't the best option if you want to watch NFL games across all of the networks that air them: CBS, FOX, NBC, ESPN and NFL Network.
  Sling Blue includes NFL Network, but you would need to add the Sling Orange plan to get ESPN. That increases the monthly price to $60.
  Sling Orange + Blue: $45/month
  Sports Extras: $15/month
  Local FOX and NBC stations are available with Sling Blue, but only in select markets. And no matter what, Sling TV doesn't offer any CBS stations.
  That's why many Sling TV customers?buy an antenna or explore other ways to watch local stations without cable.
  YouTube TV?
  YouTube TV announced in early September 2020 that it added NFL Network to its base plan and a Sports Plus add-on that's anchored by NFL RedZone.
  If you combine the base subscription and Sports Plus add-on, you'll pay a steep $75.98 per month.
  YouTube TV Base Plan: $64.99
  Sports Plus: $10.99
  Although YouTube TV is significantly more expensive than Sling TV, it includes ESPN, NFL Network and the major broadcast networks that carry NFL games.
  But before you sign up, go to YouTube TV's website to confirm the channel lineup for your city.
  fuboTV?
  When you subscribe to fuboTV, you can stream NFL RedZone for the same price as YouTube TV or a few bucks less.
  The fubo Standard plan is $59.99 per month, but it's practically hidden on fuboTV's website. Instead, the $64.99 per month Family bundle is front and center.
  The channel lineup is the same, but the Family bundle has more DVR storage and allows three screens at once.
  With either plan, you must pay an extra $10.99 per month if you want to watch NFL RedZone. The network is featured in its Sports Plus add-on.
  fubo Standard: $59.99 per month
  Family Bundle: $64.99 per month
  Sports Plus: $10.99 per month
  In August 2020, fuboTV added ESPN and Disney-owned networks to its channel lineup. It also carries NFL Network, plus CBS, FOX and NBC in many cities. See what's available in your area.
  If you're having trouble choosing between fuboTV and YouTube TV, read my comparison here.
  NFL RedZone for Mobile
  If you want to watch NFL RedZone but don't need to stream it to a TV set, there's an even more affordable option that restricts viewing to your smartphone.
  This deal costs $34.99 for the entire regular season and is available through the NFL app.
  To be clear, this NFL RedZone offer is only for phones. If you want to stream to a TV or a tablet, you'll be asked to sign in with your pay TV provider.
  This help document on the NFL's website explains all of the fine print.
  Final Thought?
  Watching NFL RedZone doesn't require a cable or satellite TV subscription. You can keep up with your favorite NFL teams and save money by streaming with Sling TV, YouTube TV or fuboTV.
  There are no contracts or long-term commitments with any of these services. That's a huge advantage over cable.
  For example, football fans may want to subscribe to YouTube TV for NFL RedZone and all of the networks that carry NFL games for the 2020-2021 season.
  But in the off-season, you could test out a cheaper option like Sling TV when there are no games to watch.
  Finally, compare free trial offers if you don't know which live TV streaming service to try. The typical free trial period is a week, but it could be as few as three days or as long as two weeks.
  More Streaming TV Content From Clark.com:?
  5 Things to Know Before You Sign Up for Sling TV?
  4 Things to Know Before You Sign Up for YouTube TV?
  5 Things to Know Before You Sign Up for fuboTV?