The cord cutting revolution is gathering pace. While cable prices climb, more people are looking for alternatives and there are plenty of alternatives. With streaming now ruling broadcast, it is easier than ever to watch your favorite network or TV shows without a cable subscription. Today we are discussing how to watch AMC without cable.
  AMC is about much more than The Walking Dead. It shows Better Call Saul, The Preacher, Breaking Bad, Mad Men, Doctor Who, Humans, Into the Badlands, Killing Eve and some other top originals and imports. If you like British BBC shows, AMC is one of the channels you use to watch them.
  There are lots of ways to watch AMC without cable but I am sticking to the legal ways. I will cover the AMC app, SlingTV, DirecTV Now and fuboTV as they seem most popular. You can watch some shows on Netflix or Hulu but if you want more from the channel, these other providers have you covered.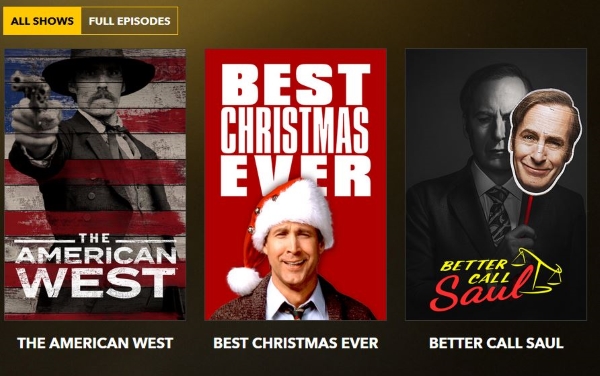 Watch AMC with the app
  There are several ways to watch AMC without cable including through the website, the app or by using AMC Premier. The latter is a subscription service that costs $4.99 a month and provides ad-free on-demand access to the range of TV shows, interviews and extra content.
  AMC Premier is linked to pay TV providers so you have to have to have DirecTV or fuboTV already to be able to access the service. It's a strange way to run a subscription but that's how it is.
  Watch AMC with SlingTV
  SlingTV is a US-only service that costs around $25 a month depending on your package and discounts. In return you get access to AMC, ESPN, ESPN2, ESPN3, TBS, TNT, CNN, Food Network, Cartoon Network, ABC Family, A&E, History Channel, Disney Channel and a ton of other channels.
  It's a live TV and on-demand service with a huge range of content from all major networks. It comes with a seven day free trial so you can try before you buy. Both Sling Orange and Sling Blue cost $25 a month each or $40 combined and offer access to a huge variety of content. AMC is available on both Orange and Blue bundles so you're good whatever you choose.
  Watch AMC with DirecTV Now
  DirecTV Now from AT&T is one of the most popular ways to watch TV without cable. All of its packages include AMC so whichever you choose, you get to watch all your favorite shows. It isn't cheap, with the 'Live a Little' bundle costing $40 a month and other bundles costing more, but it is still cheaper than cable.
  DirecTV now is also a live TV and on-demand service. The full channel lineup can be found here but includes AMC, Disney Channel, Disney Jr, Disney XD, E!, ESPN, ESPN 2, FX, FOX Sports 1, Hallmark Channel, Hallmark Movies & Mysteries, HGTV, TBS, USA Network and a whole lot more.
  Watch AMC with fuboTV
  fuboTV began life as a place to watch soccer streams but has evolved into a fully featured streaming TV service. It still streams sports but now also offers a huge range of channels as part of the mix. From $39.99 you get upwards of 75 channels and 30 hours of DVR space.
  fuboTV has a similar channel lineup to these other services that includes FOX, CBS, NBC, AMC, TNT, TBS, SHOWTIME, FX, HGTV, CNBC, CNN, SYFY, USA, Bravo, A&E, Food Network, E!, National Geographic, Oxygen, Lifetime and History Channel and a load more.
  Other options to watch AMC
  AMC seems to have made a great effort to make itself available to the widest possible audience. While these four services are the most popular, there are lots of others including PlayStation Vue, YouTube TV, Roku, Apple TV and other services.
  If you're just after The Walking Dead or particular show, some will appear on other streaming services. Netflix and Hulu show The Walking Dead, Better Call Saul, Breaking Bad, Mad Men, Hell On Wheels and other shows. Exactly what shows, series and even episodes vary greatly so it pays to do your research before signing up to one if you're after something very specific.
  On the surface, AMC has got it right. It makes itself available to a wide audience and an array of streaming services. It's own AMC Premier service may be a bit convoluted requiring a separate pay TV service to work but is otherwise a very competent offering in a sea of mediocre offerings. Chances are, you already have one or more of these services anyway so will already have access to AMC and its range of good quality programming.