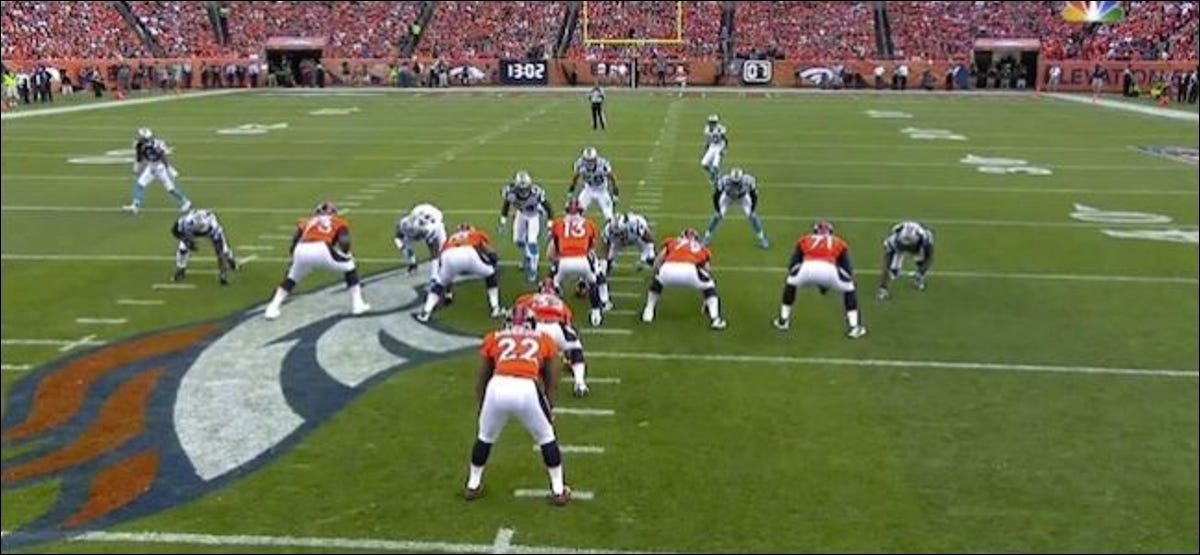 Fall is on its way, which can mean only one thing: football is back! Wouldn't it be nice if you could watch whatever NFL game you want without being subject to the whims of your local cable company, though?
  How NFL Streaming Works in the US (and Why It Sucks)
  Obviously, if you have access to a cable subscriber's username and password, you can stream the games from WatchESPN, Fox Sports Go, and NBC Sports. DirectTV subscribers can get NFL Sunday Ticket,?as long as you pay an extra?$199 ($49.99/month) in addition to what you're already paying for the satellite service (at least $50/month).
  One?other option is Amazon's?recently announced partnership with the NFL to stream sone?of the games. Unfortunately, this option will only give you a small taste rather than the whole smorgasboard.
  RELATED: How to Get HD TV Channels for Free (Without Paying for Cable)
  But if you're reading this article, it's probably because you?don't have a cable provider (or a friend who'll let you borrow their password). You can watch a fair amount of games with an over-the-air antenna, but not all of them.
  If you're an avid football fan, though, the NFL offers a subscriber service called Game Pass, which is $99.99 in the US and lets you stream NFL games.
  Seems like a pretty good deal until you look at the details. You can't actually watch live regular season games. Instead, you have to wait until they're?over and watch their replay.
  Nobody?wants to wait until games over before you can watch them–hushing your friends not to reveal the score, staying off the Internet and social media–that's no fun.
  Unfortunately, those are your only options. The NFL does not offer a way to stream live games in the US with Game Pass, making that $99 "deal" pretty lame. Thankfully, there is a better option.
  The Better Option: Watch International Streams with a VPN
  Sure, there are probably?pirated streams out there, but we can't endorse them. Not only are they illegal, of course, but they're typically terrible quality–laggy and stuttery–and highly subject to takedowns during the middle of the broadcast. That's even more annoying than watching games on replay.
  Here's what we recommend. NFL Game Pass also offers an international option for those outside the US–and that plan can stream games live, all season long. It only allows users outside the US, but there's a way around that:?you can subscribe to the international Game Pass package, and use a VPN (Virtual Private Network) or SmartDNS?to spoof your computer's location.
  If you're in the US, you can also use a VPN to subscribe to an international Game Pass plan. Right now, plans in many areas of Southeast Asia are running $124—nearly $75 cheaper than the regular $199 price.
  How This Works
  RELATED: How to Choose the Best VPN Service for Your Needs
  If you don't already have a VPN, we suggest you do a little research on one. The concept is simple: a VPN routes all your traffic through servers in another location (say, Europe), so you appear to be browsing from that location. They have far-reaching benefits beyond mere football?(such as being able to watch blacked-out sporting events in your area). You can typically find a VPN for a few dollars a month, and they end up paying for themselves over the short term.
  We recommend ExpressVPN for its great speeds and ease of use, though if you prefer something with lots of advanced options, StrongVPN is great for power users. But any VPN?that has servers outside the US should work for NFL streaming.
  You'll still have to pay for Game Pass (or try their 7-day free trial) and while it's not cheap, it's still less than paying for satellite television, Internet, and NFL Sunday Ticket.?And,?it grants you access to all 256 regular season live broadcasts, the playoffs, and the Super Bowl. That's a small price to pay for reliable, live NFL streaming.

  If that doesn't fully strike your fancy, consider these extra goodies you get in addition to all that football:
  How to Set It Up
  Alright, so you're ready to bite the bullet and?sign up for the international version of Game Pass. Here's how to do it if you're a US resident.
  First, make sure you're using connected to your VPN or SmartDNS in another country. That means start up your VPN app (either on your computer or your phone), choose a server outside the US, and connect. For our purposes, we connected to a server in Europe.
  (You may want to try it from a few different countries, since the price will vary somewhat—and when converted to US dollars, may cost more in some countries than others!)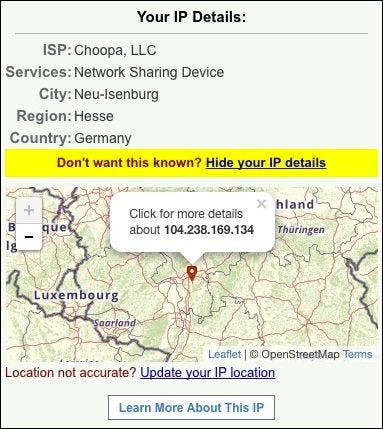 Next, connect to the Game Pass site. If you're shown the US version, then try connecting to it in your browser's private mode. You should see the international version, shown below.
  To change the package price to US Dollars, use the dropdown menu in the upper-right corner.
  Finally,?go ahead and select the Game Pass package and plug in your pertinent user information.
  Don't worry about using a credit card with a US address. Game Pass accepts any credit card, even for the international version, with no problems.
  Once you've signed up and paid, you're all set!
  Now, as long as you are connected to your VPN in another country, you can watch all 256 regular season games in streaming HD as well as all playoff games and the Super Bowl!
  There are a few things you need to remember.
  First, whenever you want?to watch your games, you have to connect to your VPN so it appears you're overseas. Also, if you want to watch games on your favorite device, that device will also need to be able to connect to your VPN. A lot of VPNs have clients for iOS and Android, so this may or may not be an issue.
  If you find that the stream isn't as good quality as you'd like, try a different VPN server in the same country (or even a different one). Some VPN servers may have better speeds than others. Once you find one that works well, remember it for next time.
  And lastly, if you want to watch the game on your TV and you own a Google Chromecast, then you can simply cast the game from your browser or phone.
  RELATED: How to Connect to a VPN From Your iPhone or iPad
  Hopefully?this will satisfy your NFL craving. All told, while $199 (plus the cost of your VPN) may seem like a lot, we think it beats being subject to the whims of broadcast television, paying for DirectTV + NFL Sunday Ticket, or watching a terrible pirated stream.