There might be different network issues in Windows 10, and unless you fix them, you won't get online. Earlier, we've posted about most common issues, listed here. Today, in this article, we will share you how to reset network settings to default one in Windows 10 using the Settings app. Although, it can be also done by using elevated Command Prompt as mentioned here:
  Steps to reset network settings using Command Prompt
  For network issues, till now, we've to mostly rely on Network Adapter troubleshooter. However in some exceptional cases, troubleshooter is unable to fix the issues it found. Hence to get rid of unresolved issues, Microsoft added Network reset feature in Windows 10 Version 1607 (Anniversary Update) or later. Resetting network settings will allow Windows to reinstall the network adapter(s), fix problems with their root files, eventually taking the network settings to default configuration.
  So if you've multiple issues such as intermittent/no/limited connectivity in Windows 10, here is how do you reset network settings using Settings app:
  How to reset network settings to default in Windows 10
  1. Click on Start Button and hit Settings app icon in Start Menu. If your Start Menu isn't working, run ms-settings: command instead.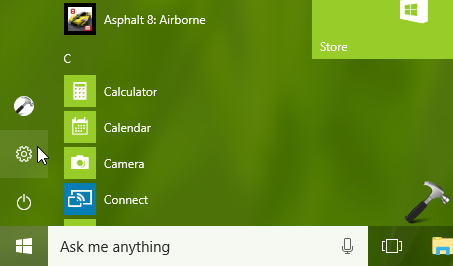 2. In Settings app window, click Network & Internet.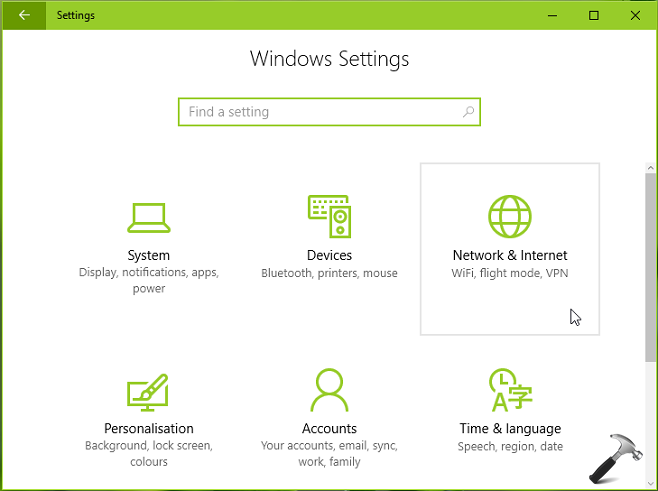 3. Then in next screen, on Status section, scroll down and click Network reset link.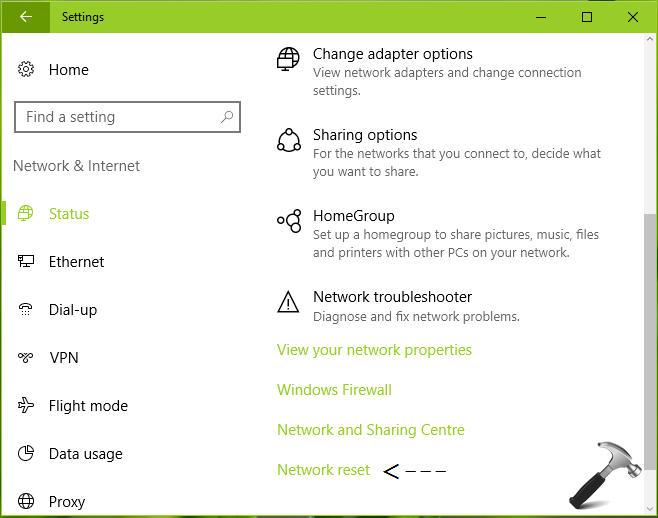 4. Now click on Reset button on next screen. Please note that all the current network settings, along with network related third-party programs will removed by resetting the network settings.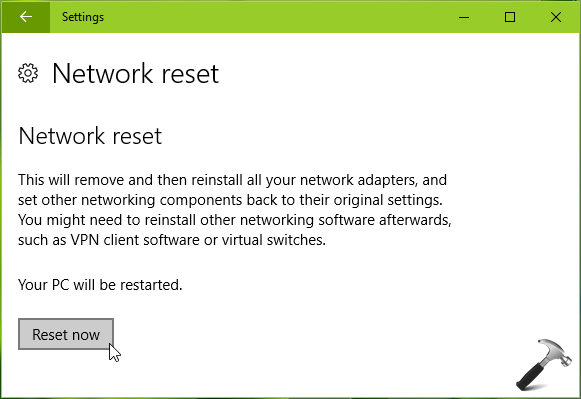 If you're okay with losing current network settings and programs, click Yes, otherwise No.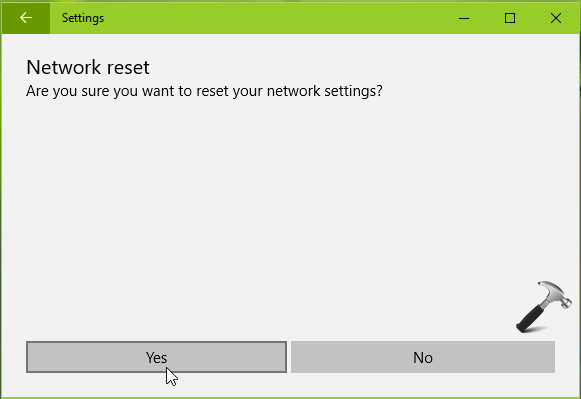 Once you hit Yes, Windows will start resetting network configuration on your machine and reboot. Thus in this way, the network connectivity issues you were facing earlier should be resolved now.
  That's it!