Home Theater Hook Up Diagrams
  Looking for the best way how to hook up home theater?to connect all your audio/video components and maximize your home theater enjoyment?
  TV must be properly connected to components such as sound system and cable or satellite box and that's why you should learn more about cable types necessary that will help?hooking up flat screen to entertainment center. ?Before you start turn off and unplug all components before making connection and do not turn on the TV until connection setup is completed.
  Scroll down to?Home Theater Wiring Guide?headline and you'll find useful .pdf downloadable component hookup?diagrams?for hooking up a tv, cable box, dvd and receiver. And even lower headline –?Setting Up a Home Theater Network System?– check the link , there are complete connection instructions how to hook up a home theater system. All your needs answered!
  How To Hook Up a Home Theater System To Your Blu Ray
  Learn how to hook up a Home Theater System to your Blu-ray player, TV and Cable Box Diagram
  Home Theater Wiring Guide
  If you are in the process of connecting multiple components you might want to download?Connections Guide?that will help with directions how to hook up all connections fast and simple. Here is the download link?http://www.ceaconnectionsguide.com/Octopus.pdf?
  This is 7 page tutorial with 7 simple directions for setting up different device combinations to fit your connection needs.
  Setting Up a Home Theater Network System
  Home theater wiring can be confusing if setting up a surround sound system, cable/DSL modem, multizone amplifier, blu-ray player, media extender… and wires seem to go everywhere with different types of inputs and outputs…
  Complete home theater system diagram at?http://www.hometheaternetwork.com?is great guide?how to hookup a complete home theater network system?for all your home including living room, bed room, home office and kitchen.
  No doubt it will make home theater network system hookup easy even if you have never been interested in this stuff.
  Audio Video Hook Up Connections
  Audio video hook up connections used at the?home theatre wiring diagrams.
  Note that complete HD system requires a HD sound system, a source of HD content, and proper setup connection with components such as HD cable or satellite box. Find out what are av hooking up connections.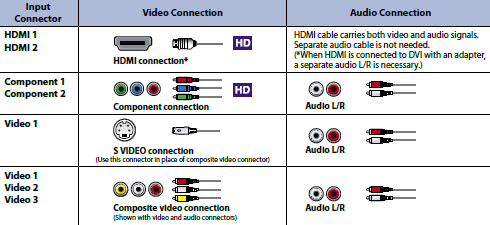 Hook Up AV Cables

  Want to?hook DVD player to tv, or?connect a computer to home theater system?to listen to the music you have on a hard drive?
  Want to get the best audio and video quality but don't know how to?hook DVR/cable box DVD/receiver box and xbox 360 to your television?
  Just want someone to tell exactly what to do to get up and running? You are in the right place!
  BlueRigger High Speed HDMI Cable with Ethernet 6.6 Feet (2m) – Supports 3D and Audio Return [Latest Version]
. The HDMI cable is HDMI 1.4 certified and supports Ethernet, 3D and Audio Return which are the core features of HDMI 1.4 cables.
  Hook Up HDMI to A Receiver Diagram
  Find out how to hook up a receiver to your tv/cable box. Connect HD by?using?HDMI cable to ?hook up TV to HD receiver.
  Audio Video Cable Kit – Everything You Need for HDTV-AV System Startup
  You'll need?a cable kit to hookup all your devices in one go.? As the cables affect HDTV system performance?look for?high quality connectors.
  If you buy the cable kit you'll get superb quality HDMI cabling for your home entertainment needs in one easy step and save?a lot money than buying them separately! The kit has all you need.
  Universal HDTV Cable Connection Kit – 8 Cables for Audio & Video for any HDTV, Home Theater & More – HDMI, DVI, S-Video, Component, Toslink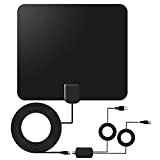 This kit offers everything you need to set up your HDTV with any numbe rof other devices including DVD players, Blu-Ray players, Cable or Satellite boxes, 5.1 Audio Receivers and the Sony Playstation 3!?This Kit includes:
  2 x 6ft HDMI Cables , 1 x 6ft HDMI to DVI Cable
  1 x Toslink Cable, 1 x 6ft S-Video Cable
  1 x 6ft Composite Audio/Video Cable, 1 x 6ft Component Audio/Video Cable
  1 x DVI Male to HDMI Female Adapter
  Hook Up TV to DVD Player Audio Video RCA
  RiteAV – Audio Video RCA Cable 6ft
  Now you can hook up TV to a DVD player using AV cable. Get three of these to get your DVD, VCR and cable box hooked up to a Home Theater Receiver. The AV cable comes with your DVD player purchase but you might need a longer one.