How to Cut Cable the Easy Way
  In February of 2014, my wife and I were knee deep in our debt snowball. We were trying to pay off our student loans, but despite all the budgeting we had done, we just weren't making the progress we had hoped.
  After an evening of re-crunching our budget for the 1000th time, which only ended in frustration, I vowed to find a way for us to cut costs and throw more money at the evil stepsister, Sallie Mae. The next day I came home from work and I could hardly wait to share the news "I did it! I figured out how we can save an extra $100 each month."
  Intrigued by my enthusiasm, my wife listened on, her excitement turning to disbelief as I declared "We are going to become Cord Cutters!".
  Cord Cutting
  You might be asking yourself: Well, what is Cord Cutting?
  It's when you forego or cancel a traditional cable subscription in favor of over-the-air broadcast TV and internet based streaming services. Most people are drawn to cord cutting by the ability to save lots of money and avoid the binding contracts of the cable monopolies. However, it is really beginning to look like this is the new future of television as we know it.
  Today it's easier than ever to dump cable and become a cord cutter.
  During the last few years, the industry has welcomed a lot of user-friendly products and services that help make cord cutting attainable for every household no matter how "techie". We are also beginning to see major television networks hop on board the cord cutting train as they release their own apps that let you stream episodes of prime-time shows to any of your devices.
  Cut Cable the Easy Way
  So what does it take? How can you Cut Cable the Easy Way?
  The first thing you need is an HD antenna.This will bring in all the major networks like NBC, CBS, FOX, ABC, CW and PBS that are broadcast in your area at zero monthly cost. The easiest way to do this is to pick up a Mohu Leaf antenna. Hang one up behind each of your TV's and plug it in where the cable connection normally goes.
  Now, figure out which TVs in your house get used the most, like the family room, the kids' playroom or media room. Grab an inexpensive Roku Streaming Stick for those TVs so you can watch even more content than just the basic stations. Roku is by far the most user-friendly streaming media device and they have the largest collection of apps available.
  Next, explore the Roku channel store and install any app that strikes your interest. They have everything from news, entertainment, kids stuff, even sports. There is actually a lot of great 100% free content out there streamed through apps like Pluto TV, Crackle, and Tubi TV. Even PBS Kids and Disney Junior have channels with free episodes of your kids' favorite shows that can be cued up whenever they want.
  If you've already got a Netflix subscription for watching movies and TV show series, don't forget to install the Netflix app for additional content to watch. If not, you can add it to your Cord Cutting setup for just $9.99 a month.
  Or, if you are an Amazon Prime member, then you already have a Netflix-like service in the form of Amazon Video available to you, which also has a Roku app. If after all of this you still crave the premium channels you've grown to love like ESPN for Monday Night Football or HGTV for House Hunters then check out some of the paid services that are available.
  Sling TV is the pioneer in affordable "a la carte" cable channels that can be streamed on your TV using your Roku. For a mere $20 each month you get access to live feeds of the most popular television channels around. The best part, there are no contracts and you can cancel or re-sign up whenever you want.
  Try it For a Week
  Still not convinced that you can survive without your beloved cable, then just try it out for a week.
  Don't cancel anything, just unplug your cable or satellite boxes and get your cord cutting setup up and running. Live your life like normal but rely on your new cord cutting options instead of your cable. I'm betting that you won't miss a thing and you'll find that all your shows are still there for you to enjoy.
  The best part is that you can try this all out for free. All the services I mentioned above offer free trials!
  At the end of your mock cord cutting week, if you really aren't loving your new money-saving cableless setup, then get your money back. Return the antennas, return the Rokus and cancel the services before the free trials are up. There really is nothing to lose here!
  Without a doubt, I know you will love it! The services are great and the prices can't be beat.
  The last monthly cable bill we paid in 2014 was $165!
  Today we spend only $55 each month ($25 for Internet, $20 for Sling TV, $10 for Netflix). That's $110 back in our pockets! That helped us pay the student loans off early and can now be used to start building our daughter's college fund.
  Cut the Cord
  Oh yeah! Don't forget about the final step to cut cable the easy way, which is just that…CUT THE CABLE CORD!
  Call up your cable or satellite provider, cancel your service and return their equipment. You don't need it anymore! All you need now is an internet-only plan for streaming the apps on your Roku.
  There you have it, the easy steps you can take today to cut cable in your own house. It really is that simple and I know you can do it just like we did.
  What do you think? Are you ready to make the jump? Maybe you're already a cord cutter. If so, what are some of the services and tricks you've found and love?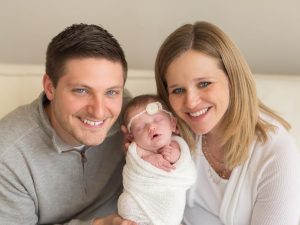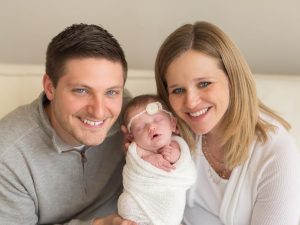 Dan Vuchenich is a cord cutter, blogger, and engineer who started getcableless.com where the mission is to provide helpful guides, the latest cord cutting news, and one-on-one support to help you watch TV without cable! You can keep up to date with him on Pinterest, Facebook, and Twitter.
  FTC Disclosure of Material Connection: In order for us to maintain this website, some of the links in the post above may be affiliate links. Regardless, we only recommend products or services we use personally and/or believe will add value to readers.