Most people never realize how easy it is to be able to get local channels without a cable and thus, they are forced to pay to get the local channels. There are viable options that one can use to get local channels in the United States without a cable, and this helps to save on money that would have been used to pay for cable TV or satellite. Although, you have an option to know how to get free premium cable channels. But, it's may take a lot of time to do this so that it's better to get local channels without cable.23 Best Ways to Get Local Channels Without Cable
  However, these options include 23 best ways that will help you to get the local channels. There are many ways to go. So whatever you think makes sense, you can try yourself. I hope you'll succeed. Let's look at the ways.1. Installing an HDTV antenna
  By purchasing an antenna, you can easily be able to watch your local channels comfortably and for free. The number of local channels depends on the city you live in and how close you are to the Broadcast tower. This HDTV antenna is easy to install, and you can use leftover cables that may have been left by your network providers to install the antenna. In addition, you can learn how to get tv reception without cable or an antenna.2. Choose the type of antenna
  There are different types of antennas to choose from depending on your location about the Broadcast tower and the type of city. For example, if one lives in a major city, then they can choose a simple directional antenna since the network tends to come from one main direction.
  On the other hand, if the networks originate from multiple directions, then it's recommended for one to install an omnidirectional antenna. One can also decide to purchase either an indoor antenna or an outdoor antenna.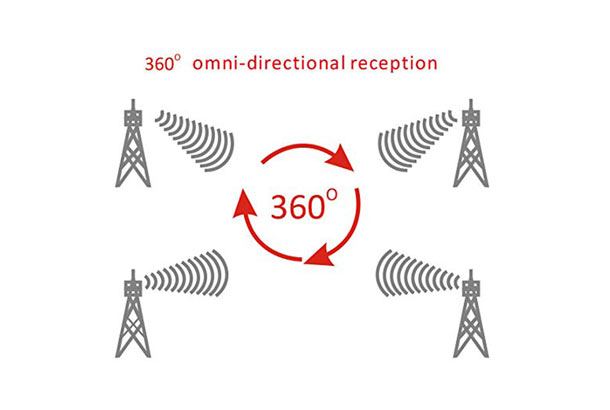 You can choose an indoor antenna if you live close to the Broadcast tower in a large city while an outdoor antenna is more suitable for people who live in rural areas and also if you want more local channels. The outdoor antenna gives a better signal as compared to the indoor antenna.
  Related Article:What Channels are Included in Basic CableThe Cheapest Cable TV for Low Income Families & SeniorsBest Ways to Get Free Government Internet and Laptop10 Best Bundle Deals for TV Internet and Phone3. Streaming Online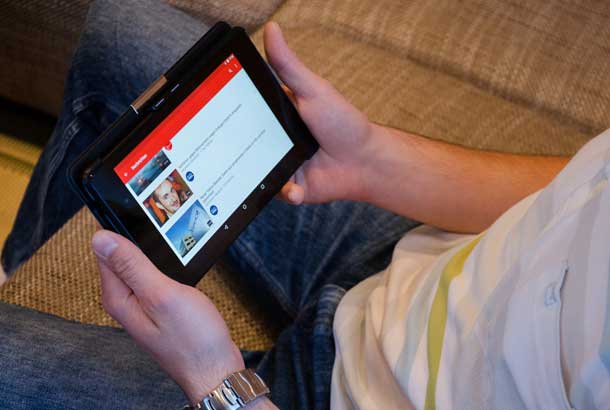 Some websites allow one to stream local channels online for free. Some of these websites include;
  Hulu Live TV: Hulu offers two main options that are; the traditional Hulu enables users to be able to watch shows in their local channels such as movies, original content, among others. The other option is someone who can stream the local channels live on Hulu live TV. Some of the local channels include FX, SyFy, TNT, AandE, FX movies, among others.
  Amazon Instant Channel: This is a streaming provider that enables one to be able to access local channels. It's one of the best sites where one can watch older movies. You can use either the Amazon fire stick or Amazon fire TV cube to help access the contents. The two you connect them to the HDMI port of your TV set and then connect with WIFI. After all, you can also use free satellite tv with a dish.
  FuboTV: This online streaming provider initially was known for offering only soccer, but now you can watch other sports through channels such as FS1, BTN and FS2 and local channels including Fox, NBC, and CBN. One can also record previous shows that one might have missed up to 3 days.
  PlayStation Vue: This is another service provider that allows free access to local channels in some cities. The site offers five day free trials.
  DirecTV Now: This is another way that one can stream local channels in the U.S without cable. Some of the channels that one can watch include TBS, TNT, AMC, Paramount Network, AandE, FXX, and FX. However, this online streaming service provider is expensive and offers poor features.4. Installing Local TV Station Apps
  All local TV stations have apps that allow its users to access all programs, including the live ones. You can thus install the official apps of these local stations which tend to be free. You only require a device that connects online such as a Laptop.5. YouTube TV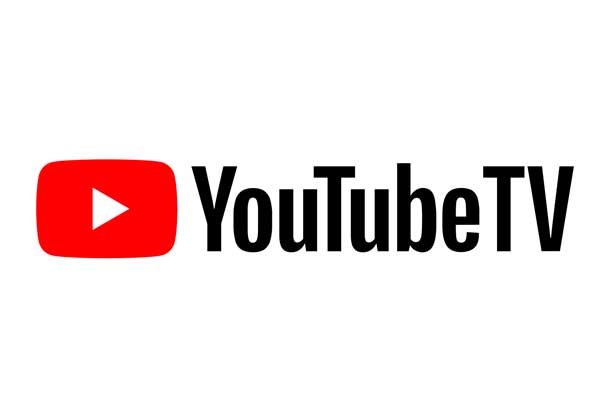 This is Google's cable-free TV, which is different from the regular YouTube site. YouTube TV offers full access to local channels. It also among the cheapest cable-free service provider since one can get over 60 local channels for only $40 a month. Some of the local channels you can watch on Youtube Tv include US Network, AMC, FX movies, IFC, Sundance TV, and FXX.
  Read Also: How to Get WiFi at Home without Cable6. Xbox
  Xbox allows free live streaming of local channels. It comprises of two main types that are Z and S Xbox.7. Sling TV
  This is one of the most common online streaming service providers, and it is also the cheapest about its purchase. You can use Sling TV to watch local news channels such as ABC, FOX, and NBC. It offers $25 for 30 channels and has a 7-day trial. This service provider also offers a variety of packages.8. Buy Triple Play System
  Triple play system tends to provide its buyers with free local channels as a form of a bonus. The system is known to have a better connection as compared to others. This is because the system uses a high-speed fiber for its connection.9. Get Local Channels Through Mobile Apps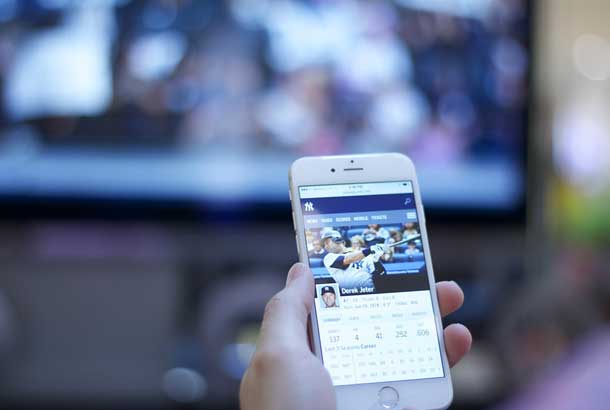 You can also get local channels through your smartphone apps such as Fox Now, CW, ABC, CBS all access, NBC app, and PBS video. You can then connect your Smartphone to your TV set by using a high definition internet cable and On-the-Go USB adapter. Everything is for your home with the internet plan, therefore, you need unlimited internet plans for home.10. Subscribe to Roku TV
  Roku is a small device that acts as a streaming player because it's used to connect to other video streaming services online using either channels or apps. Roku TV offers over a hundred local channels. You can also download the USA network Roku channel, then sign in with various streaming services such as DirecTV.com, Sling TV, Fubo TV, among others.
  Recommended Article:How to Watch Bravo without CableWhat Channel is HGTV on DirecTV?Top 10 Best Business Phone and Internet Providers11. Watch using free internet
  Some sites such as EveryoneOn and Freedompop allows one to get free internet provided you follow the procedure required. By using this free internet, one can watch local channels either on their laptop or in their TV sets by connecting it with the internet. So do you know how to get free internet at home without paying anything? Just check it out.12. Invest in DVR
  DVR allows one to record shows from a digital antenna. The best DVR is the standalone Over-The-Air DVR. There are three types of standalone DVR that one can purchase to help in accessing local channels content.13. Fire TV Recast
  This DVR allows one to be able to record four OTA shows at the same time, and one can store the content recorded up to 150 hours. There are no monthly fees.14. TiVo Roamio
  Like the Fire TV cast, the TiVo Roamio also allows its users to be able to record15. Tablo OTA DVR
  Unlike other DVR, Tablo OTA DVR allows one to record shows as they continue watching. They also charge a guide fee of $5, which one can eliminate if they don't take the guide.16. Signing in for a free video streaming online
  You can sign up for shows that allow free streaming of videos online. Some of the websites that one can sign up to include TV box, TV.com among others that allow access to local channels.17. Visit your local library
  Some local libraries have updated database that can enable one to be able to get local channels easily. So before visiting the local library, check online if their database is up to date.18. CBS all access
  This is a service provider that enables access to the local CBS Broadcast across the United States. By connecting to this Broadcast, one can watch local channels free of charge.19. Subscribing to Android TV box
  The Android TV box allows one to be able to stream videos directly on the TV set, for you to watch the local channels through the Android TV box, you need to connect the Android TV box to the TV set and then connect it using WIFI. You can now stream your shows from websites such as Showtime, Hulu, Netflix, among others, and also from famous apps.20. Install Google Chromecast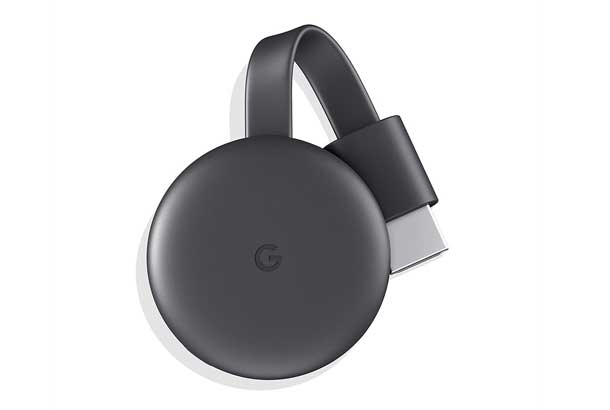 You should buy google Chromecast to install. This is a device that is installed in the TV set and allows one to be able to access local channels.21. Government scheme
  Some states allow their government to cater to bills of their civilians who relocate to government schemes as remote workers. Some of these states in Minnesota, Maryland, among others. Usually, the government doesn't pay for their TV cable but caters to the internet Broadcast bill; thus the people can use this broadcast internet to get local channels.22. Purchasing Kodi
  This is a device that is used as a media player allowing one to gain access to the local internet and storage media as well as viewing videos, music, podcasts, among other shows.23. Apple TV
  You can watch your local channels on the Apple TV by streaming live via several online streaming service providers such as Youtube TV, Sling TV, Hulu with Live TV, Fubo TV or PlayStation Vue. You can do this by simply opening the apple store, downloading the app for the online streaming service you want and then sign in to their site.In Conclusion
  it is possible for one to watch local news, sports programming, and even their favorite show without a cable by either using a digital antenna or choosing from one of the above-stated options. It's important for one to do research and compare several network providers so as to get the best deals possible. You also need to read the manufacturer's guidelines when it comes to the installation of the devices.